Siding Services
Give Your Home A Premier Exterior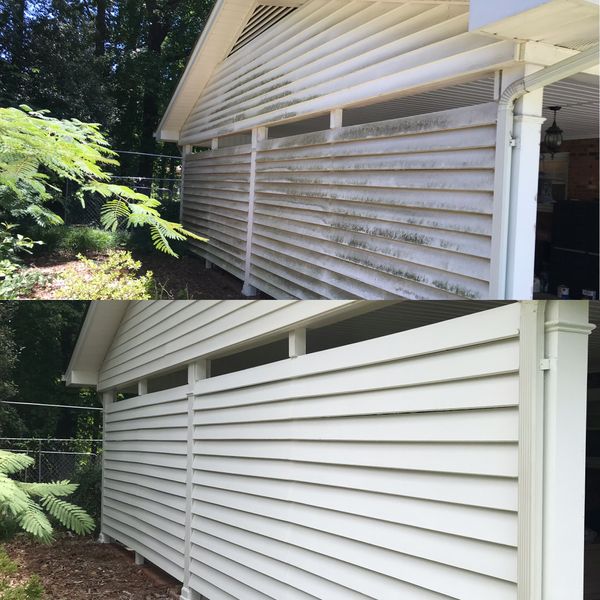 Update the exterior of your home with new siding. Whether your current siding is damaged, the paint is starting to bubble, or you just love new siding, we can help. Siding is the skin of your home, and can help protect it against damage. That's why we take the time, care, and precision to do the job right. We can even give it the custom paint job you want, too.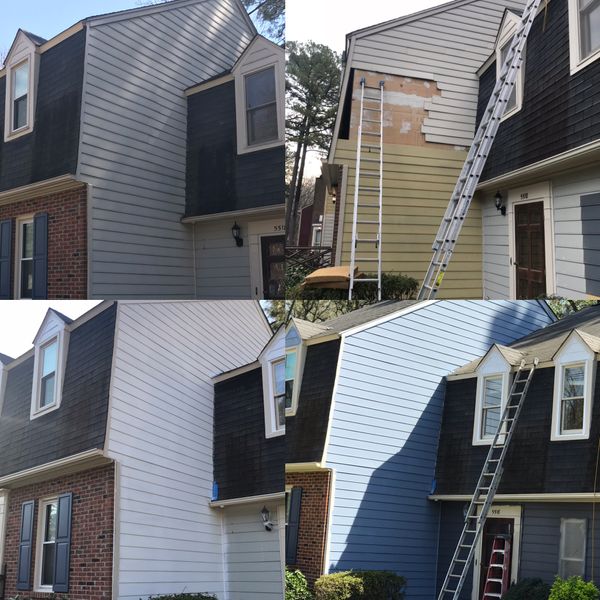 New siding on a home's exterior improves both the curb appeal and the overall value of your home. However, every home has different cracks and creases that need to be navigated by a professional for the best possible results. We are proud to be those professionals. With more than 20 years in the siding industry, we've developed our techniques and strategies to provide our clients with an outstanding finish. Our knowledge of quality siding and finishes has allowed us to ensure that every project ends with the same level of quality and attention to detail as the one before it. Give us a call for all your Raleigh, NC siding installation and repair needs.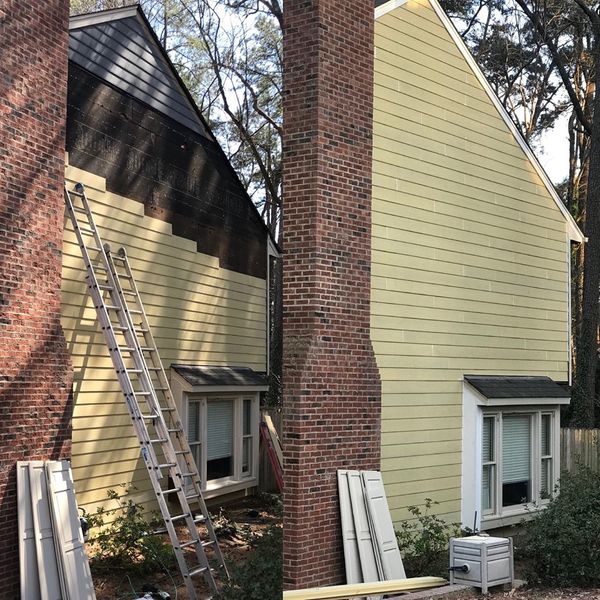 Enhance your home's appearance by turning to the team at Paint Changers. We take the time to understand your creative vision for the space, show you your siding options, and help you make a decision that matches your preferences. From the first handshake to the final farewell, we promise to put your interests first. Call our team today to schedule your exterior painting service.

Benefits of Professional Siding Services
We are all about the spirit of a DIY project. But some things do require a professional to work on, and siding often happens to be one of those things. That is because your siding is constantly performing a very important function, so missing any signs of damage or performing any work improperly can have dire consequences. Here are some of the more well known advantages to hiring a Raleigh-based professional siding service.

Expert Recommendations
When people think about the look of a home, siding probably comes in third, behind landscaping and roof. But actually it's just as important for the look of a home, and there are more design options for siding than you might think. Here at Paint Changers, we are experts in the field and can work with you every step of the way, from design to implementation, to ensure that you are getting the exact design, materials, and style choices that will leave you satisfied.

Quality Guarantee
When you hire a professional siding contractor, you take the quality burden off yourself in favor of someone with experience. Not only that, but your contract will be a binding agreement if there is ever any problem with the end result of the work you get. It never gets that far here at Paint Changers though, our job is not finished until you are satisfied.

Tools/Materials
Not everybody has or knows where to get the right tools and materials for a siding repair or installation job. For many, the lessened costs of a DIY project are offset by having to get access to all this. When you hire a professional, not only are they already going to have access to the tools/materials necessary for the job, but they will have the industry experience necessary to put them to the best use.

Efficient Deadlines
One of the bigger drawbacks to a DIY project is how easy it is to convince ourselves to procrastinate. Many a DIYer has become frustrated, confused, or otherwise hit a roadblock and ended up with a long running unfinished project. Hiring a professional means a professional deadline and a contract to back it up.
Get Inspired!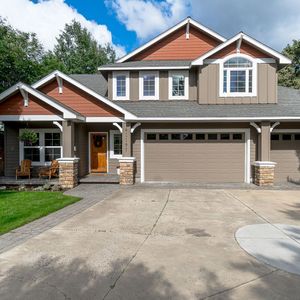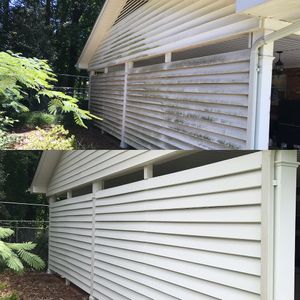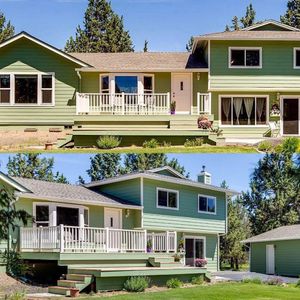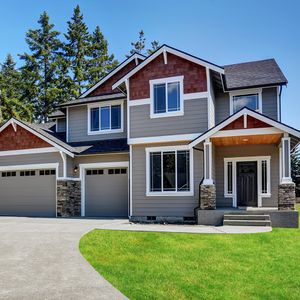 What Are You Waiting For?
Get in touch with Paint Changers so we can start working with you today!