When small carpentry tasks around the home need to be handled, allow Paint Changers to get it done. While we always respect the spirit of DIY projects, we also recognize that there is a consistent need for professional, high quality work, even for smaller projects. We offer a wide variety of light carpentry tasks in Raleigh, including the following: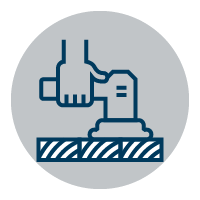 Woodwork
Restore your home's banister. Ensure the wood of your doors has an even texture. No matter what woodwork you need to be completed, we offer professional Raleigh woodworking services to help your home look its best. We will also happily sand, stain, and finish most wood surfaces in and around your home. Not everyone has the skill set necessary to do a good job when it comes to wood work. Our woodworking contractors at paint changers are professionals, and it shows in the quality of our work.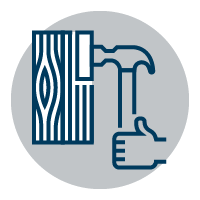 Molding
From the ceiling molding to the crown molding, we ensure the details of your house match your vision for the space. Not only can we execute the job you're looking for, we can also assist you with any ideas in design. Enjoy a stunning finish on all molding surfaces by turning to our team. We are sure that you will be satisfied with the results.
Benefits of a Professional Carpentry Service
When it comes to even smaller carpentry tasks, there are a few benefits that hiring a professional has over creating a DIY project. Here are some of the more prevalent ones.
No Learning Curve
Some people are great with handy work and can figure out how to do just about anything mechanical. Other people take a little more time to learn. For those, a professional service can be a huge time saver. Even if it's a skill you'd like to know more about, sometimes it's best to watch a professional in action.
Guaranteed Quality
There are few things more frustrating than spending time and effort on a project only to have it turn out not quite up to par. That is just not an issue when you hire Paint Changers for your carpentry needs.
Deadline
It is very easy when starting a do it yourself project to procrastinate and put off finishing your work. When you hire a painting contractor, that is not an issue. We take our deadlines seriously, on top of the quality of our work.
The Paint Changers team is here to help you in any way we can.